STEM Kit By Thinkerplace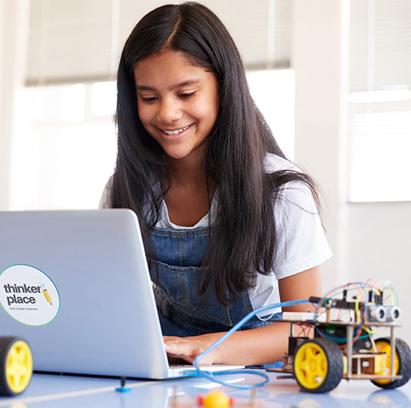 ThinkerPlace is an ed-tech company founded in 2019 by young and talented innopreneur Saurabh Tiwari (CEO, ThinkerPlace), who believes in providing a blend of fun skills and hands-on learning to kids by incorporating well-curated educational STEM Kits in modern-day education. His vision of cultivating a scientific mindset and encouraging experimentation into the lives of young innovators have been blended into our unique pedagogy that enables personalized learning to each child at their own learning pace.
We also help schools set up STEM Labs that provide efficient STEM learning modules for kids to face real-world problems in a tech-ruled world. Our patented Kits and the well-designed STEM curriculum based on the guidelines under the National Education Policy 2020 help kids of the 21st century become better leaders and innovators of tomorrow.
Our courses have benefitted several students across India, the United States, the United Kingdom, Saudi Arabia, Denmark, Sri Lanka, Malaysia, Maldives, and Australia and have achieved global recognition.