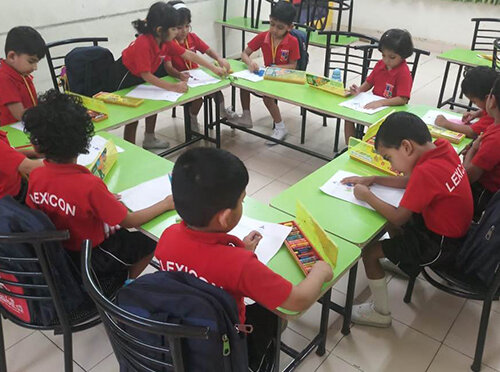 INFRASTRUCTURE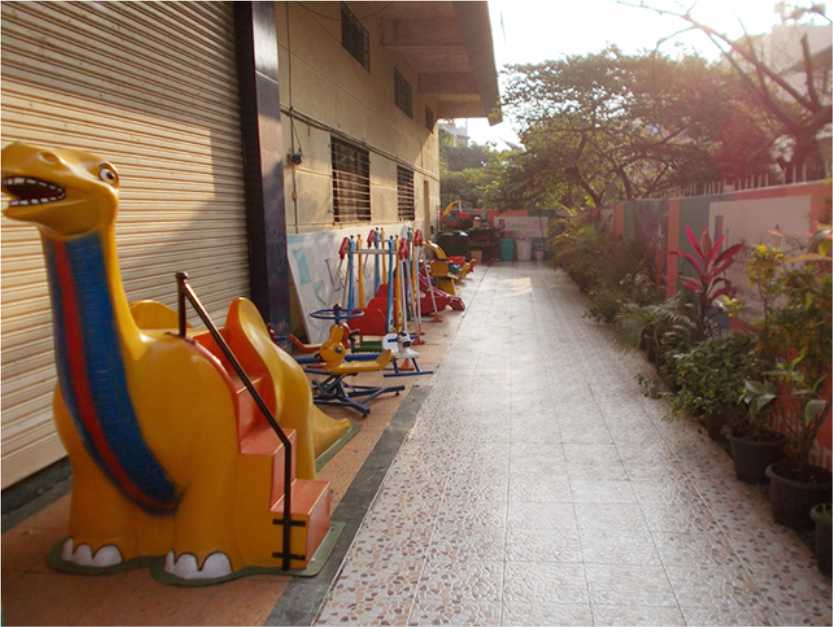 The Lexicon Kids School has state of the art infrastructure with a conducive environment which encourages learning. To start with, we have a beautiful activity hall with a variety of equipment to include new teaching and learning aids. To support electronically aided teaching & learning, we have a Wi-Fi enabled campus. Our IT lab is technically sound with good projectors and computer machines.
Our well lit classrooms help in creating an inviting and a nurturing learning environment. The smart boards installed help the teachers in teaching, using a wide variety of technology and thus stimulating the young minds and promote teaching learning experiences. Our furniture and our teaching aids are child friendly and age appropriate keeping each developmental stage of a child in mind.
Our toddlers hang out is our Pre Primary section, with theme based wall paintings done all over the floor. Our fetish for cleanliness is visible in the campus and we have a house keeping agency working round the clock. Our school playground is equipped with enough swings for kids, manicured side lawns which brings a sheen of happiness on our students faces when they are seen playing around. We are trying to offer the best to our students and will continue providing and improving in the coming years.
SCHOOL TRANSPORT
The school has a fleet of buses owned by the Lexicon, with speed governors installed. All the buses have fire extinguishers, medical safety kit and each bus has a lady attendant throughout. The school has ensured all aspects regarding the safety and security of students using the school transport. The transport committee is also formed and is operational.